Our family-owned and run vacation rentals consistently provide great experiences for our guests.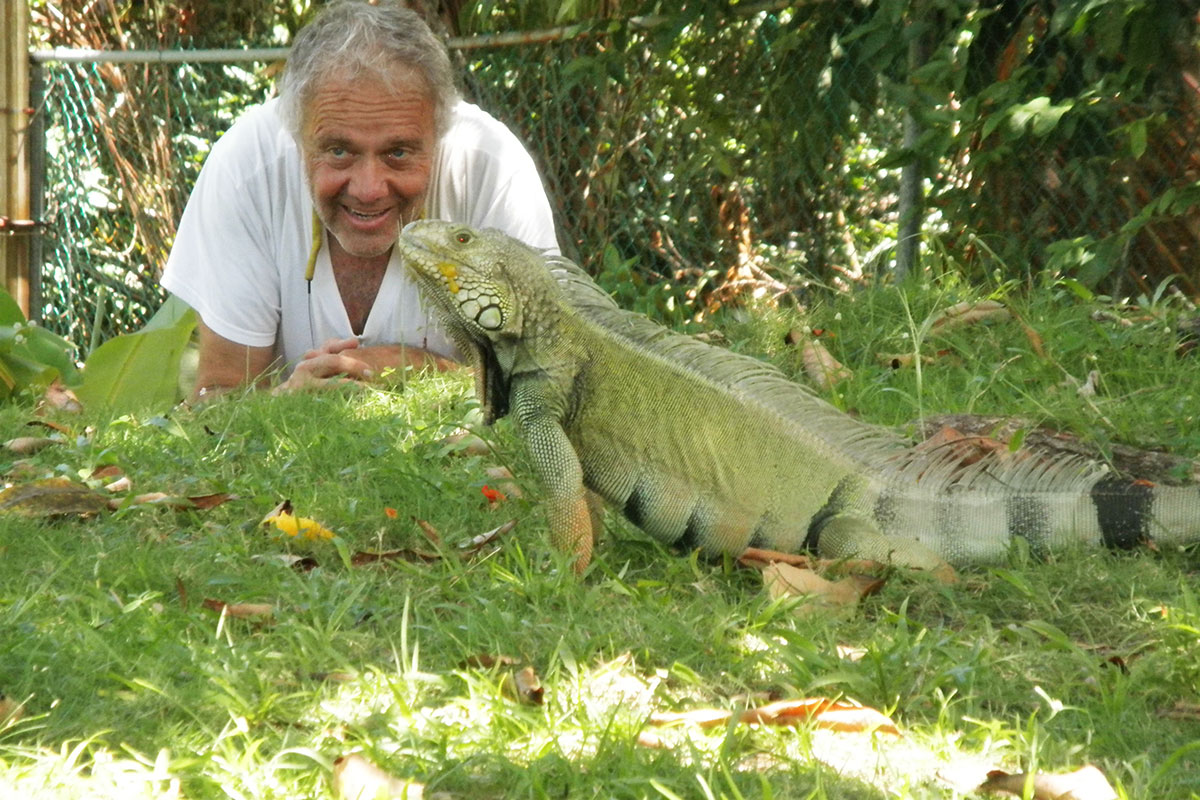 Nestled between the Upper Delaware Scenic Byway and the Upper Delaware Scenic and Recreational River between the Catskills and Pocono Mountains.
As seen on booking company websites.
REVIEWS: Catskill Retreats
Honestly booking my stay was the best decision I could have made. Staying at the tiny house and being able to disconnect in the river was the most relaxed I've been in years. It's exactly what I needed and I hope to be able to visit again in the future.
I'm a bit on the tall side and the house really didn't seem so small at all and the property... so amazing! No pictures could do it justice it is just beautiful. Julius was great and had awesome recommendations. Only regret is not booking a longer stay.
House is great! The rooms are big, the river is right out in your yard. We could have stayed a month. Bring river shoes, it's a must. Really connected with nature. This is a vacation to unplug, and connect. Can't wait to come back.
Kids, teens, parents, and our dog give this a house 10/10. kids occupy themselves with swimming, fishing, frogs, lightning bugs, campfire. I miss it already.
Michelle
July 2022
If you are looking for an idyllic getaway at a waterfront property — look no further! Julius & Linda's place is the perfect place to relax and recharge. Our group of 7 greatly enjoyed all the amenities from the spacious interior with many spots to lounge comfortably to the fabulous deck and amazing fire pit overlooking the river.
Thank you for another amazing week, Julius! The house had everything we needed and then some. Hope to see you next year!!
REVIEWS: Tropical Escape of Puerto Rico:
We had been to Puerto Rico before, but not to this area. We were enticed by the description of the property that certainly met our needs – three bedrooms, a full kitchen and a close beach. It was exactly as billed and even more! The house had all the amenities we required, was clean and quiet, had a beautiful yard with a nice pool. The beach was just down the road and was to die for!! It was perfect!! Other pluses were very close to shopping and the autopista, a nature park next door, AND your own concierge! We were also fortunate that the owners were at their house next door and became instant friends. They were not intrusive in any way and eendeavoredto make our stay as pleasant as possible. We would return in a shot!!
Wow, what a place! We had the pleasure to reserve Julius' wonderful vacation rental in Humacao for almost a whole week. First off, this house is clean. I mean museum clean. We've stayed in dozens of rentals and this was by far one of the cleanest. The neighborhood is extremely quiet and the house is towards the end of the street where we maybe saw 3 cars go by the entire time we were there. A/C throughout the house worked great, however we chose to open both the back and front doors to let that sweet ocean breeze blow thru the house. The pool is so perfect after a long hike in the amazing reserve, which is right behind the house! We had the beach and the hiking paths all to ourselves for most of the trip. This was absolutely, the most "homey" of vacation homes we have ever stayed in. We felt right at time. Nancy, the manager, was super sweet and very knowledgeable of the area and had great recommendations on the local restaurants. We fell in love with this corner of the island and can't wait to return next year. We plan on making it a yearly trip! Thanks Julius and Nancy!
This is by far the best place we have ever rented. We have rented in very high end areas, but this property is by far the best. Nancy was fantastic and we also spoke to Don Luis (Landscaper) and he gave us avocados and panas. He also recommended places to see and shop. The house is beautiful and the yard and pool were very clean.
My family specially enjoyed the turtles off our dock. My brother tried kayaking for the first time. I recommend this property to anyone who wants to relax and enjoy nature. Can't wait for next year so we can rent again.
Thank you Julius for renting your home to us, and thank you Nancy for your help while we were there. Though the gated community seemed a little rough when we first arrived, the neighbors were nice, it was a quiet community, and we learned this was actually one of the nicer, local neighborhoods in the area. The house was plenty big for our group of 8 adults (2BR with 1 queen each, 1BR with 2 twins, den with full futon, and 2 full futons in living room). The house was clean, and had all amenities listed – comfy beds, clean linens & towels, toiletries, kayaks & life jackets to use, clean pool, patio chairs, and relaxing hammocks. The bathroom windows wouldn't close, so we had to keep the doors shut to conserve the A/C when we were home. We loved having the quiet and privacy your backyard provided. We hiked the Nature Preserve trails everyday, and were thankful it was nearby. Ralphs Super Market was about 10 min away, and was much better than Walmart in cleanliness & selection. Recent storms brought a lot of seaweed to the beach, and sea turtles were nesting while we visited, so some of the beach was quarantined, but it was nice to have nearby.
We highly recommend making the 15 min drive up to El Makito for seafood dinner, and going to the restaurant by the gated community entrance for excellent Mofongo. The hour drive north to Luquillo/Rio Grande (the south entrance was closed) to El Yunque Rainforest was well worth it – plan to spend a whole day there hiking and enjoying the waterfalls. If you want to do a Bio-Bay tour in Fajardo or Vieques, make reservations before you come, because they sell out weeks in advance. Kayaking to Monkey Island with a tour was also booked up, so we used the provided kayaks and went on our own from our beach. This took about 4 hrs round trip (going against the current & wind there), but was very worth it to see so many monkeys on the island and peeking at corals & fish in the shallows around the island. Deep-sea fishing with Capt Matt at Maragata Charters at Palmas del Mar was a lot of fun, but we recommend the Sea Mounts trip instead of the 4hr trip (you'll catch more fish!). Skip the Bacardi Tour (just video tours & takes a minimum of 2 hrs), and instead plan extra time for exploring Old San Juan's forts & historic buildings.
Everyday was beautiful, mid-80s, and only rained at night. We thoroughly enjoyed our first trip to Puerto Rico very much, and are thankful we had this lovely home to stay in.
Our family of 6 stayed in the "Tropical Escape – Beach Home" for 2 weeks in December 2013 / January 2014. We do not like "sterile" resorts and chose this property because it is not in the traditional tourist area of San Juan / Isla Verde. We were all happy to have the chance to interact with the wonderful neighbors in Villa Palmira – everyone was really nice and helpful. The house was clean, the description is accurate, and we enjoyed working with the owner. (Thanks again for lending my mom your walking stick!)
We especially enjoyed kayaking, bird watching and running in the Humacao Nature Preserve, which can be accessed from a trail at the beach and (for kayaking) from the dock/canal at the back of the property. Our college-age sons also kayaked to Monkey Island for snorkeling – a 4 hour trip that they are still talking about. The swimming pool at the house, set against the rainforest, was great after running or hiking – I think we used it everyday.
We visited El Yunque National Rain Forest twice during our stay; once to the El Portal Tropical Forest Center area (including the tower and La Mina falls) and once to the Rio Sabana trail on the southern side. (Accessed from highway 191 in Naguabo, it's only about 30 minutes from the house.) Although the main "portal" area was interesting, it was really crowded. So, we really recommend the Rio Sabana trail – a beautiful hike through the rainforest to a river that is unbelievable! And, we only saw two other people while we hiked.
Perfect place for families! Very private and peaceful gated neighborhood. We didn't see more than 6 people in a week! The backyard is amazing and directly borders the Humacao Nature Preserve. The pool was absolutely wonderful, especially since there were riptide warnings for the entire week.
We walked the beach every morning and watched the sunrises and pelicans diving for fish and relaxed in hammocks under the palm trees in the afternoon. Hiked the trails in the nature preserve and fished in the lagoons. This is truly the place for nature lovers! I would highly recommend this property.